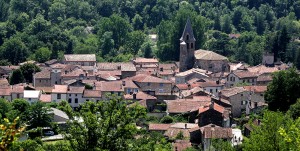 From Salles sur Cérou, this tour will lead you up to Monestiés, one of the most beautiful French village, following the old railway connecting Carmaux to Cordes.
Departure point : Town hall's square – Salles sur Cérou.
Travelled distance : 15km.
Drop : 170m.
Tour difficulty : easy – Tour colour : blue.
Track marking : follow the signs "8 blue".