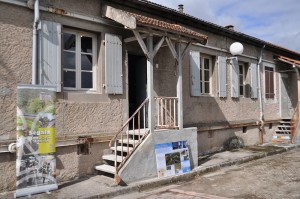 Close to the Departmental Mine Museum, and especially after immersing yourself in the core of the history of the Black rock's workers.
Built after the First World War, it is sited in the heart of Homps' mining town. This city aimed to house foreign workforce coming to expand the ranks of miners.
If Homps' mining city has known several developments, originally it was composed of a hundred adjoining dwellings of which the unique element of "comfort" was a coal-fired stove taking centre stage in the room. The "Polish's house"  tour plunges you into miner's everyday life, thanks to furnitures from that period and to explanatory boards on working conditions in the mine, as well as the mining town's rules.
We recommend you take « a stroll on the miner's land » during which you will learn many things on Cagnac's mining saga.