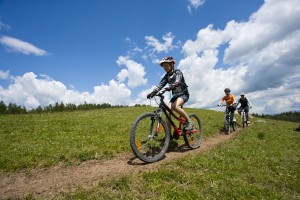 From the Ségala's doors, this loop, between cultivated meadows and gravel paths, gives you an overview on the charms of the cordais plateau.
Departure point : Town hall's square – Virac.
Travelled distance : 6.5 km.
Drop : 110m.
Tour difficulty : easy – Tour colour : blue.
Track marking : follow the signs "5 blue".