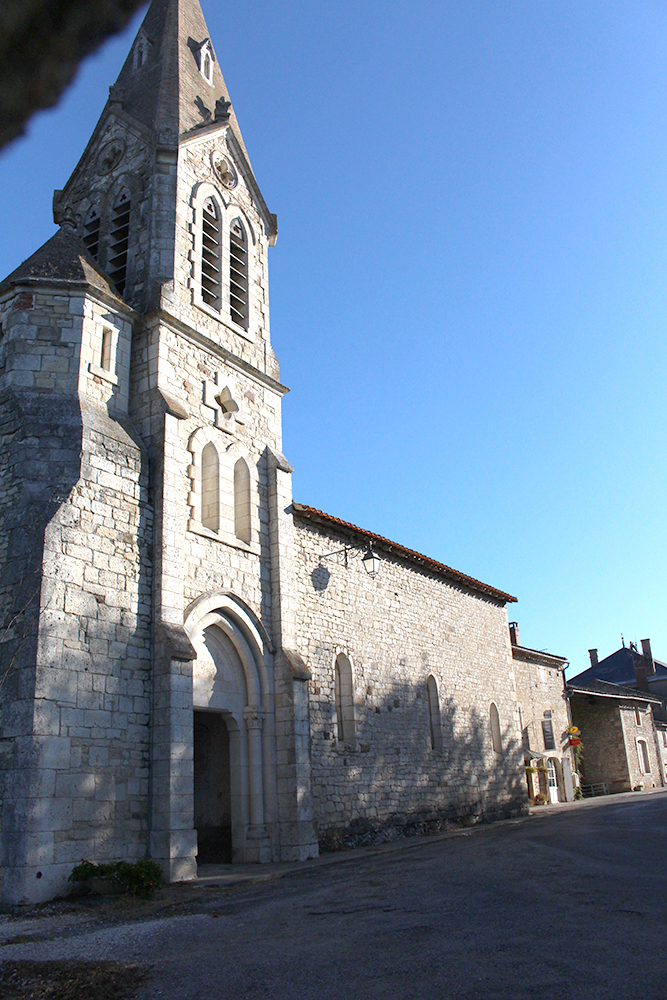 The picturesque village of Villeneuve sur Vère, all in white stone, is constructed on a natural rocky spur. Located in the heart of the Vère valley that used to offer scenery of hemp, much appreciated for Royal Navy's cordage, was governed by viscounts.
Villeneuve-sur-Vère hasn't been spared by great upheavals in France, like the Albigenses' Crusade or the One Hundred Years War. It's in the aftermath of Simon de  Montfort's passage that "Villeneuve the New" will be built and become a thriving city.
It will be the facades of old houses such as Albi bishop's former residence which will attract your attention (stunning doors, lushly decorated pediments, the Rochegude House…). They show architectural characteristic elements from the Renaissance.
During your pastoral wander, meet with Villeneuve's former market town's churches. Notre-Dame de la Gardelle, corruption of Gardevieille, is preserved in its original site, in the middle of the cemetery, and houses a sumptuous decor achieved by Nicolaï Greschny. Saint-Sauveur's church (XVth century) kept on its monumental door Albi bishop's coat of arms, Julien de Médicis. Regarding Saint-Etienne de Brès' church, it is the last witness of a vanished village which was mentioned long before the year one thousand.
Besides being a former royal bastide, Villeneuve-sur-Vère is, too, the paradise of "black diamond". Queen of a day, the truffle is put under the spotlight in february during the Truffle Feast, also introducing a wide range of local products.