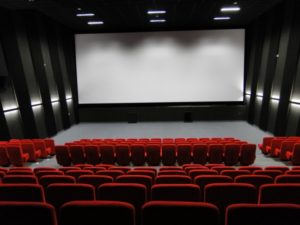 The Clap Ciné is located in Carmaux's town centre, more precisely in Jean Jaurès Avenue. It has 4 movie theatres, equipped with "comfort" seats. Three of them have the 3D technology. This cinema's programme proposes blockbusters, family-friendly movies and films d'auteur at reasonable prices. The cinema also proposes a "clap-birthday" formula, for your children's birthday.
Prices
Adult : 7,90€
Discount : 6,50 €
Child (- 16 y.o.) : 4,90 €
Opening
Open all year, according to the cinema's programme.
Contacts
Clap Ciné – Carmaux
3 Avenue Jean Jaurès
81400 Carmaux
Tél : 05.63.36.84.28
Website : https://www.cinemas-carmaux.fr/