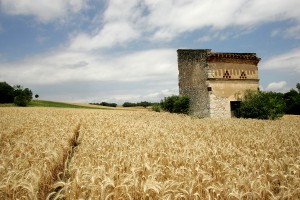 The time of your journey, you may see, in the middle of a field, standing by itself, in a garden or at the corner of a house, an architecture a bit atypical and original. It is also an emblem of the region Occitania and a track is dedicated to it in the Tarn department: this is the dovecote.
So why a house for pigeons ?
And if you like the unusual, some of them are even converted into bed & breakfast for a total escape, like Bescan's dovecote in Virac.